Senior editorial team
International News Services has been in operation since 1996, providing specialist trade, professional and special interest publications with international news, features, interviews, analysis, profiles, still photographs and videos.
It is run by a team of experienced and talented journalists who understand the quality work required by specialist publications.
Please contact us about projects involving our editing team: edit@int-news.net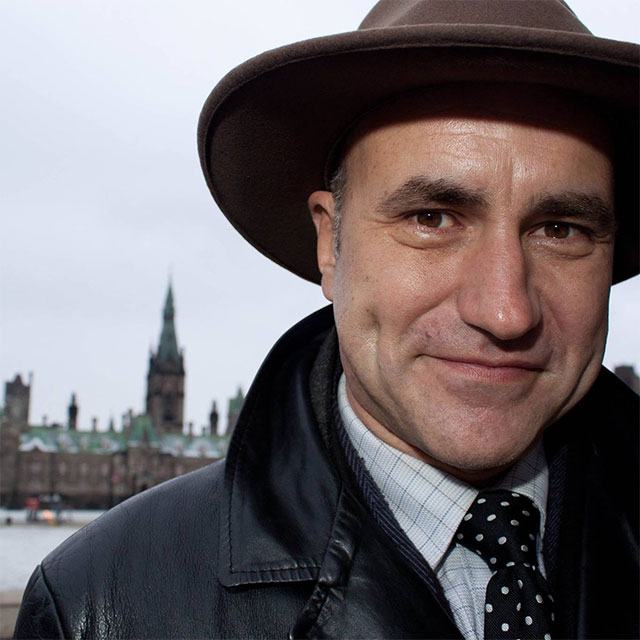 Keith Nuthall
Editor
Founded International News Services in 1997, incorporated the agency in 2000.
Has headed the agency ever since, managing more than 200 journalists and administrative staff.
Former forward planner at Sky News, correspondent for Independent on Sunday and Sunday Telegraph and political correspondent for Kent Messenger Group newspapers. He has worked from London, Paris, Montreal, Ottawa and St Martin, in the Caribbean. He has more than 30 years' experience in journalism.
He develops ideas for the agency's clients, briefs journalists and closely monitors output quality, ensuring deadlines are met and work is administered efficiently.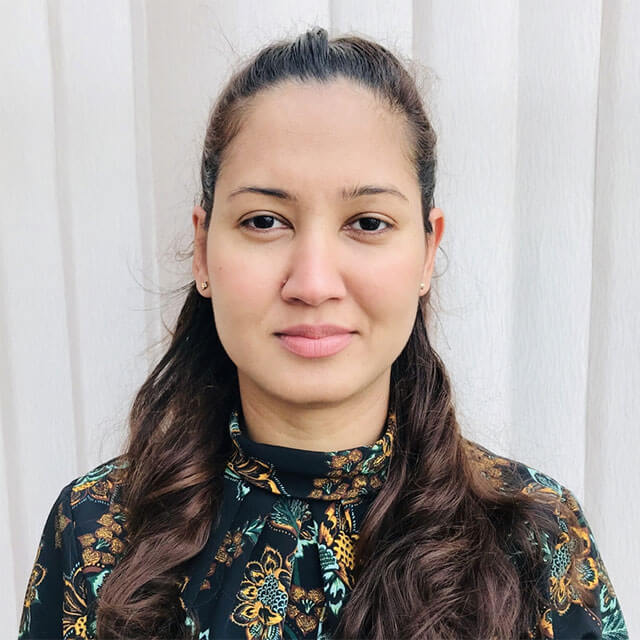 Poorna Rodrigo
Chief Reporter
With more than 20 years' experience in journalism, she is a past news editor at Daily Mirror in Sri Lanka.
She has worked as a journalist/media consultant in Maldives, including during the country's first ever multi-party elections in 2008.
She has worked at London-based WealthInsight as a journalist – researching and writing about high net worth individuals.
A diploma holder in journalism from the University of Colombo, Sri Lanka, she received extensive mid-career training in journalism, democracy, peace and leadership building in Sweden, Switzerland and India.
She manages day-to-day agency business efficiently liaising with clients and journalists, and undertakes international reporting assignments worldwide.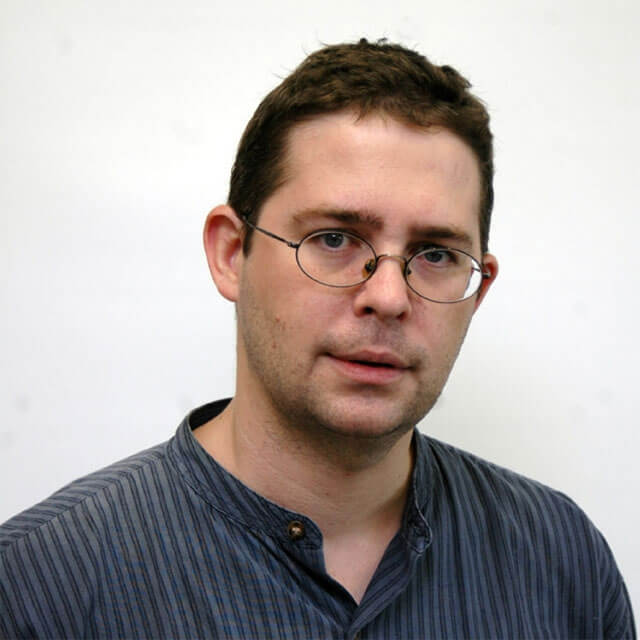 Julian Ryall
Chief Sub Editor
He has been working as a journalist in Japan since 1992 and is also correspondent for The Daily Telegraph in London, The South China Morning Post of Hong Kong, Deutsche Welle in Germany and other publications worldwide. He has also worked as a sub-editor with The Times in London and The Japan Times in Tokyo. He has reported from countries across Far East, including North Korea, Myanmar and The Solomon Islands, covering issues ranging from geo-politics and economics to the arts, travel and niche industries.
Also the agency's chief Japan correspondent, he displays intense attention to detail when editing, ensuring copy is accurate, follows clear grammar rules and abides by agency style, which has been developed to aid comprehension by clients.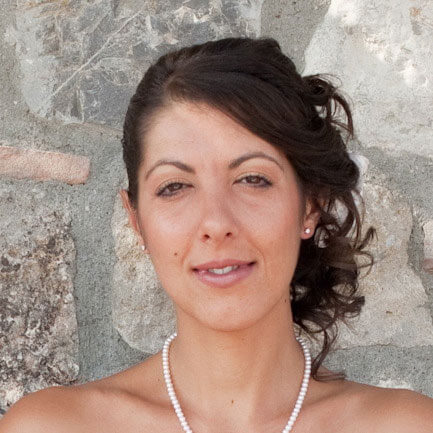 Brenda Dionisi
Associate Editor
The agency's chief Italy correspondent, she is also a past news editor and managing editor at Florence, Italy-based news magazine, The Florentine.
She has managed the video journalism website of the Lorenzo de' Medici Institute in Florence, an English-language content editor for Official Tourism Website of the Tuscany Region in Italy and as an English-language scientific editor since 2006, for instance with Diabetes Metabolism Research and Reviews, Wiley – Digestive and Liver Disease, Elsevier.
She helps manages journalists, assisting agency administrative operations and is a talented correspondent.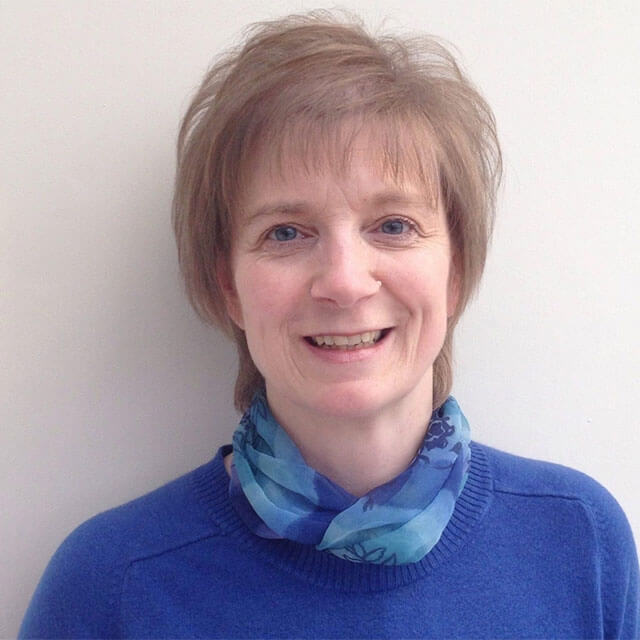 Sarah Gibbons
News Editor
She has developed experience across a diverse range of subject areas in consumer and business titles, having worked for regional and national newspapers in the UK, including the Sunday Telegraph, Today and tabloid news titles.
A senior reporter for a UK-wide policing title, Police Review, and launch deputy editor of the International Police Review, she is a past communications manager for the Police Superintendents' Association of England and Wales.
She developed its inaugural website and launched its social media strategy, as well as editing newsletters and liaising with international journalists.
A reporting specialist in fraud, money laundering, commercial crime and textiles, she can identify and pitch news stories and handle assignments and news editing swiftly and efficiently. She manages the agency's cutting service, helping journalists improve relationships with contacts and promoting clients.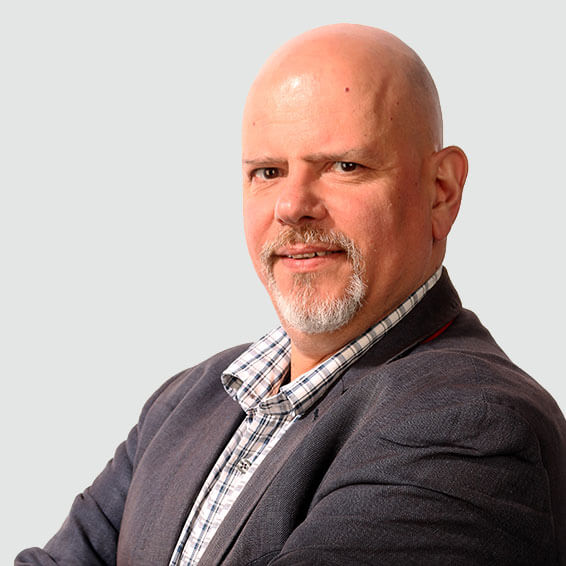 Michael Kosmides
Audio-Visual Editor
Editor, producer and journalist with more than 20 years of extensive experience covering major global events from international summits to conflict zones.
He has worked in demanding online, broadcast and print environments for national and international Media organisations and B2B clients. Former editor at the BBC World Service, and vice president of the Foreign Press Association in London.
He is Course Director for BA (Hons) Journalism at the London South Bank University.
Professionally edits quality videos and podcasts, voicing scripts and sourcing audio-visual material.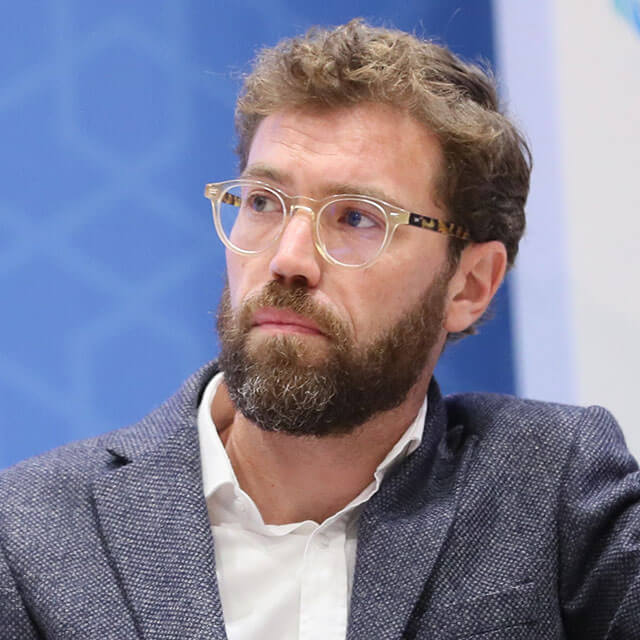 Paul Cochrane
Middle-East / Africa Editor
Past business editor, copy-editor and reporter at Lebanon's The Daily Star newspaper, he has reported for newspapers in the UK, Europe and Asia (Independent on Sunday, Frankfurter Allgmeine Zeitung, The Straits Times).
He has reported from over 20 countries and written for over 80 titles, including regional business magazines, Reuters, The National, Middle East Eye, and Salaam Gateway (an Islamic economy news portal).
He has made short video pieces for specialised publications, and has extensive voice over and to-camera experience, including as a TV news analyst. He co-directed, wrote, and filmed a documentary on the political-economy of water in Lebanon, 'We Made Every Living Thing from Water' (2018).
At the agency, he develops and researches in depth articles across the Middle East and Africa, adding depth to coverage from local correspondents.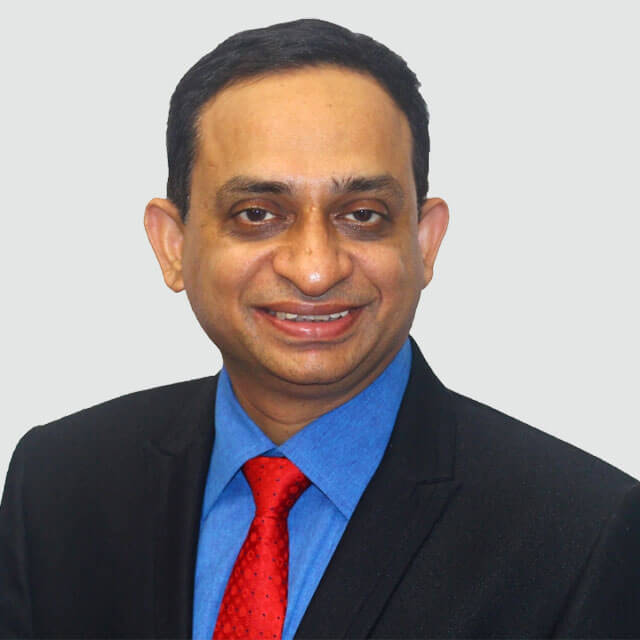 Raghavendra Verma
South Asia Chief Correspondent
A senior journalist based in New Delhi, he also works as television news producer for German public broadcaster Zweites Deutsches Fernsehen (ZDF). His work experience includes 14 years at Der Spiegel (Germany), three years at The Independent (U.K.) and over 10 years of extensive reporting for Indian business law magazines published from Hong Kong and Singapore. He has authored a book titled 'An Indian Business law Premier– Key Issues for Companies wanting to do Business in India', and written many extensive market reports. Being a managing committee member of the Foreign Correspondents' Club of South Asia, he is closely involved with the efforts of ensuring proper working conditions of foreign journalists in India. He speaks English, Hindi and German.
He also helps develop transnational coverage of IT news and features for the agency, including investigating cybercrime issues, such as the dark-web.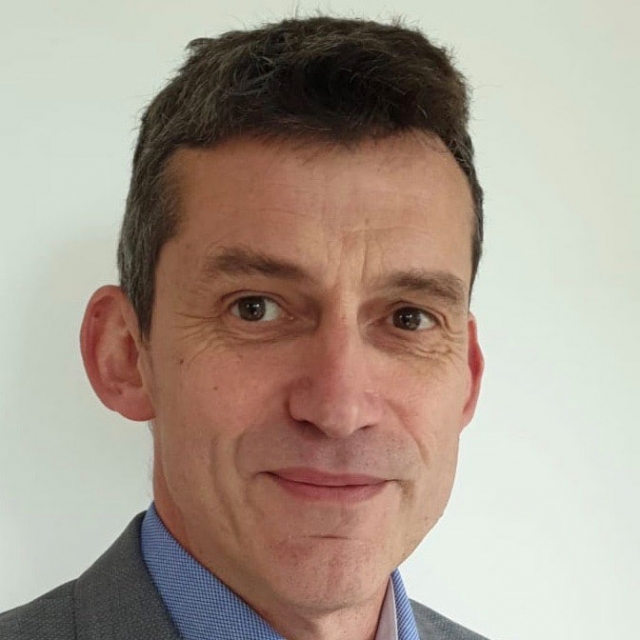 Jens Kastner
Senior East Asia Correspondent
He has been working as a journalist covering east Asian and German affairs since 2010. Living in Taipei, Taiwan, for nearly two decades and having South Korean family ties, he has mastered the Chinese language and gained a thorough understanding of east Asian business culture and politics. A decade of journalistic engagement with Vietnam and the Philippines has delivered excellent contacts in these two countries, too.
Jens is a regular contributor to the Economist Intelligence Unit's Taiwan and Philippines pages and the Nikkei Asian Review among other publications. He has also written for Germany's trade and investment promotion agency and the American Chamber of Commerce in Taipei.
For the agency, he helps coordinate and participates in coverage of a wide range of east Asian countries, from South Korea to Indonesia, strengthening work undertaken by local correspondents. He also helps the agency cover Germany, providing depth in covering technical and scientific stories.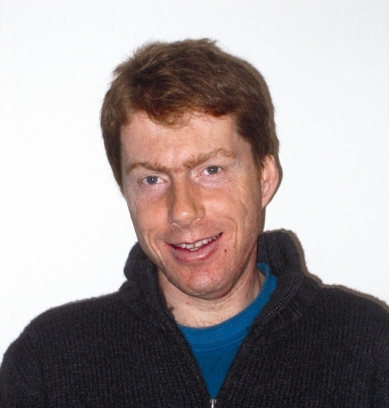 Mark Rowe
Environment editor
Mark Rowe is a journalist with more than 20 years' experience. After training at the UK's most prestigious journalism academy at City University, London, he worked on local newspapers around the UK and qualified as a senior journalist. He then worked at the Independent newspaper as a staff reporter in London and continues to write regularly for the paper, as well as for the Daily Telegraph.
He writes widely for several publications, including Geographical, the magazine of the Royal Geographical Society, on environmental themes such as desertification, rising sea levels and carbon trading. He has brought his environmental knowledge to a series of guidebooks to islands around the UK, which focus on the slow, green economies to be found on them.
For the agency he covers innovative environmental technology around the world, with topics ranging from less polluting paints to new technologies for tidal power and novel land use techniques.
Diana Yordanova
Outreach Editor and Brussels Correspondent
Part of our experienced Brussels reporting team, covering the institutions of the European Union (EU), she supplies detailed insightful copy on complex regulatory issues impacting industrial, business and service sectors worldwide. Responsible for monitoring key EU regulatory news sources, she also has a strong track record in investigating and explaining complex technical and scientific issues for agency clients.
Besides being a native Bulgarian, Diana also speaks English and French fluently and has helped expand the agency's eastern European coverage.
An experienced communications expert, she helps develop the marketing strategy of International News Services, and coordinates messaging systems for clients and agency journalists, including the production of a quarterly newsletter, highlighting new agency services and writers.
She also has extensive experience creating infographics, which the agency offers as an alternative service to clients seeking visual explanations of dynamic and sometimes complex issues.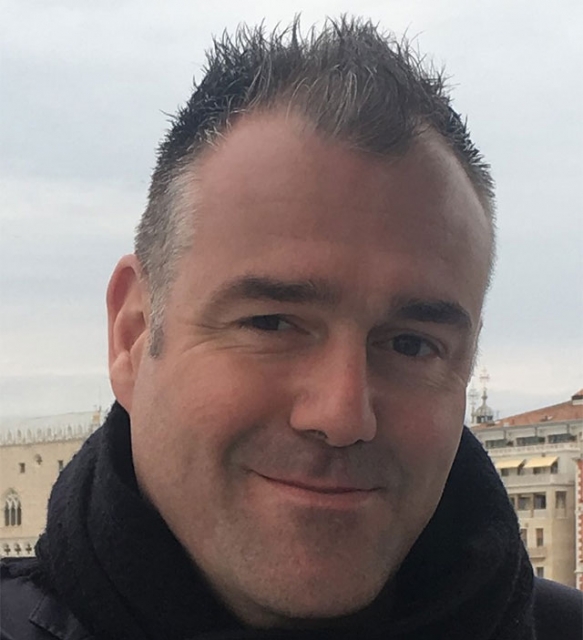 Jonathan Dyson
Senior London Correspondent
A journalist and editor with more than 20 years of experience, his work has appeared in UK national newspapers such as The Times, The Observer, The Independent and The Sun, and he has also contributed to BBC Radio 5 Live.
He has edited the B2B textile industry magazine Twist, published by World Textile Information Network (WTiN) and has been head of content at the company. Having covered the global textile and clothing industry for 15 years, he has built up a wealth of expertise in this sector.
He has travelled widely for the agency and has reported from Europe, Africa, Asia and South America, generating expert copy for major commissions on a variety of subjects, often at short notice. This augments the agency's ability to respond to news priorities. Based in London, he helps the agency cover industry and business events in the city, interviewing senior figures from a range of sectors.